GUN SAFES IN VARIOUS LOCATIONS AND SITUATIONS
Gun Safes
The following is the models of gun safes:
PSSI-G3H - Under Bed Gun Safe Drawer with Keypad Lock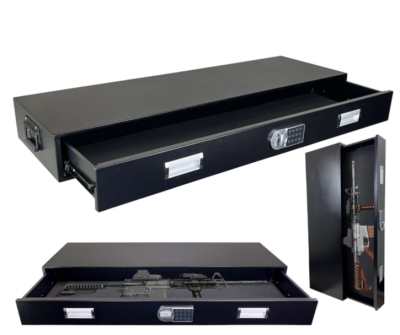 2. PSSI-G6H - Under Desk Heavy Duty Steel Safe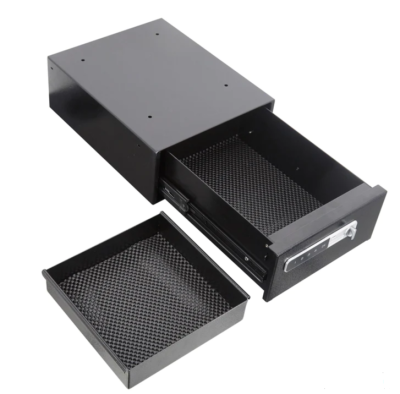 3. PSSI-G9W - In Wall Gun Safe with Key Lock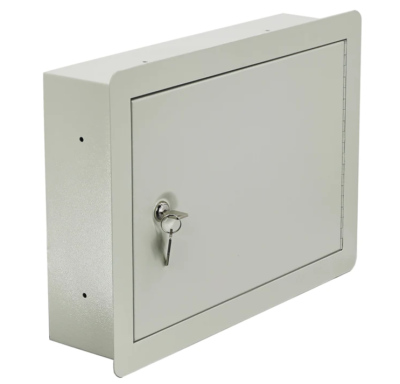 4. PSSI-G5H - Jeep JK Lock Box Security Box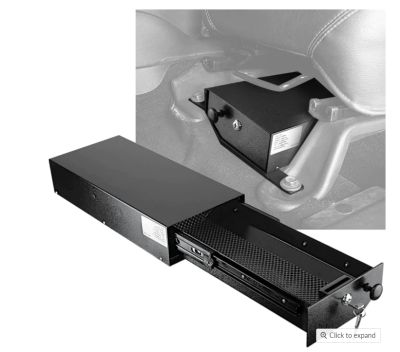 5. Compact Gun Shelf with Trap Door, Compact Gun Storage with Key Lock, Easy Installation, Secure & Safe Hidden Concealment Compartment with Gun Storage Boxes | 22.5''L x 10.25''W x 4''D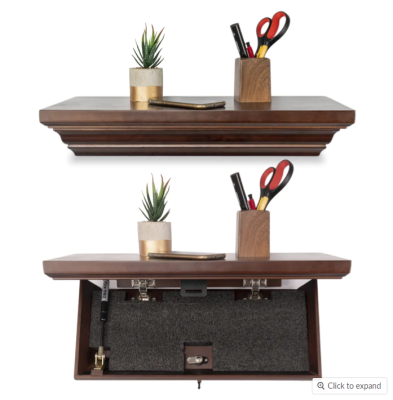 PSSI-G3H - UNDER BED GUN SAFE DRAWER WITH KEYPAD LOCK
FULLY ASSEMBLED RIFLE STORAGE: Our gun safe for car trunk comes fully assembled, so you can use it immediately upon unboxing. The gun drawer, handles, and keypad lock are already built in with this in drawer gun safe, so there is absolutely no assembly required for your gun safes for home rifles.

HEAVY DUTY RIFLE AND GUN SAFE: This rifle caddy for truck is made of 16 gauge steel, which makes this bedroom gun safe tamper-resistant and pry-proof. From the exterior gun storage safe to the interior locking bolts, this hidden gun drawer is constructed of heavy duty steel that will keep your firearm secured.

GUN SAFE WITH KEYPAD LOCK: Our locking hidden gun shelf comes with a built-in keypad lock that runs on four AA batteries (included), so you can prevent unauthorized access or usage. The two bottom corners comes with pre-drilled holes that can be secured by laptop cable locks (not included) to avoid theft.

LARGE HIDDEN SAFE: Measuring at 43.25'' (L) x 13.75'' (W) x 5'' (H) and weighing at 43 lbs, our hidden gun storage shelf is great for storing rifle, shotgun, pistol, ammunition, and magazines. If you prefer using it as a regular home hidden safe, this floor safe is ideal for storing jewelry and documents too.

GUN BOX SAFE WITH 2-YEAR WARRANTY: We stand behind the quality of our gun locker for rifles and shotguns. Should anything happen to your under the bed rifle safe, we will provide you the parts or replace a new automotive gun safe, as long as it is within two years of the delivery date.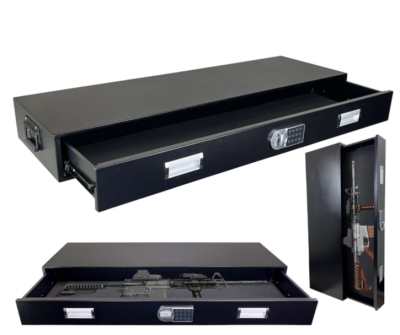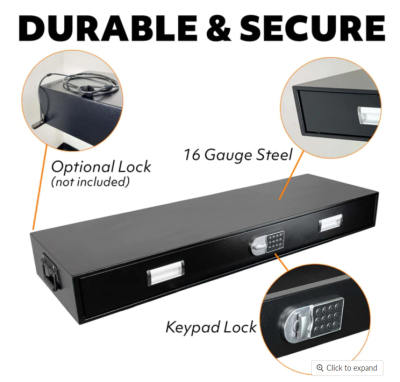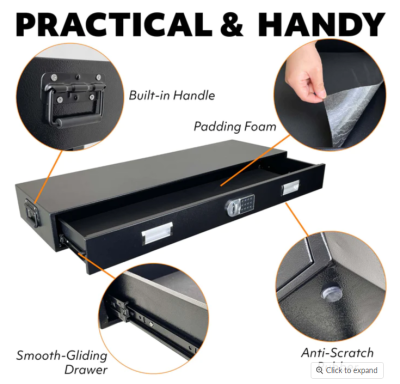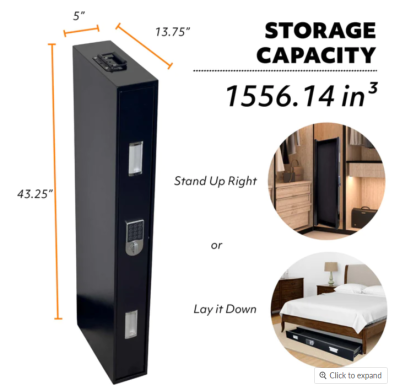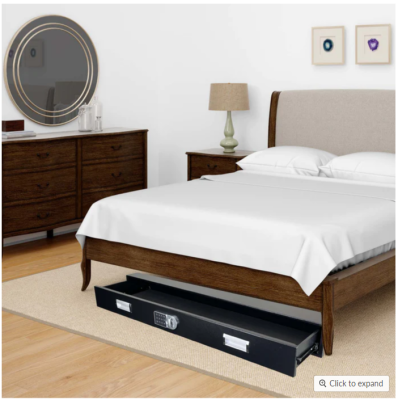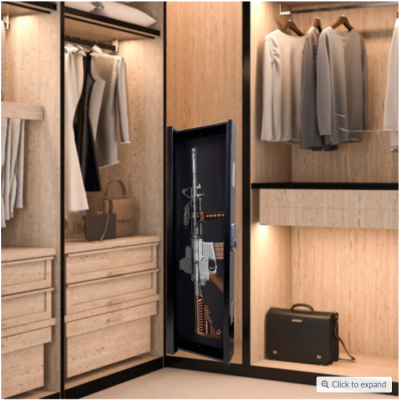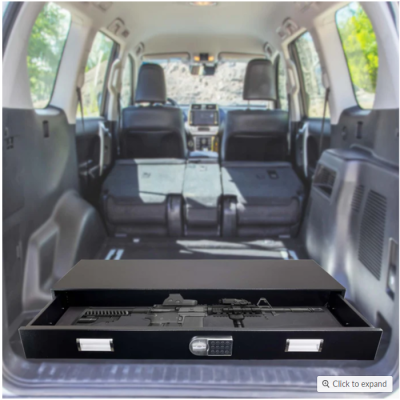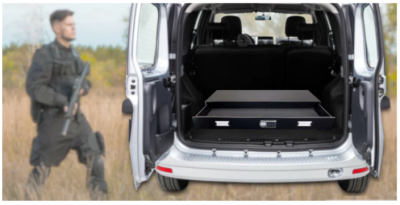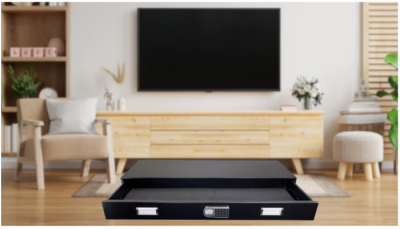 G6H - UNDER DESK HEAVY DUTY STEEL SAFE
HEAVY DUTY STEEL: 1.5mm (16 gauge) secret compartment for home or cars

KEYPAD AND DOUBLE BOLT LOCK: High security steel hidden cabinet

2-LAYER STORAGE: Plenty of space for multiple items such as cash, jewelry, and more.

UNDER THE DESK SAFE: Hardware included, or use alone as a semi-flat locking safe.

OPTION FOR EXTRA LOCK: Use laptop cable lock for additional security (not included)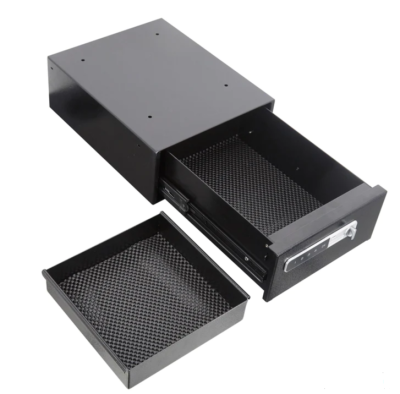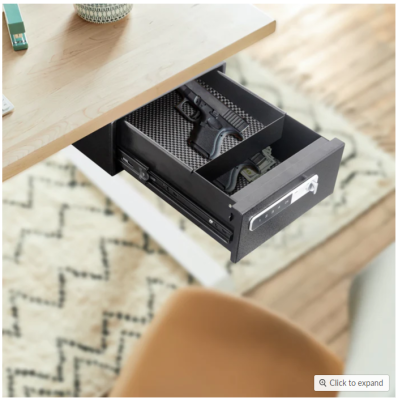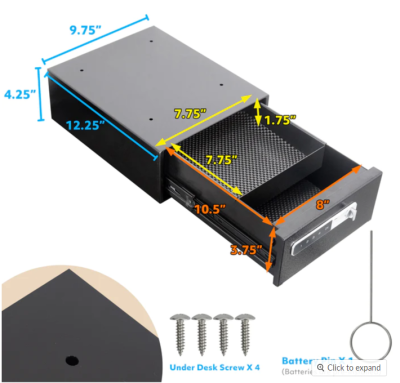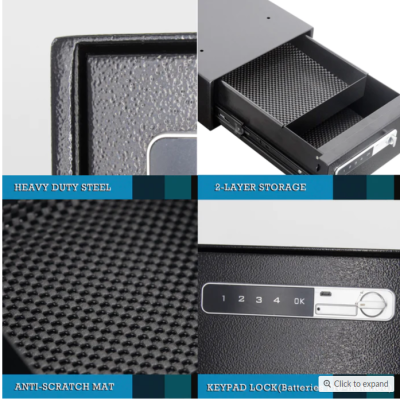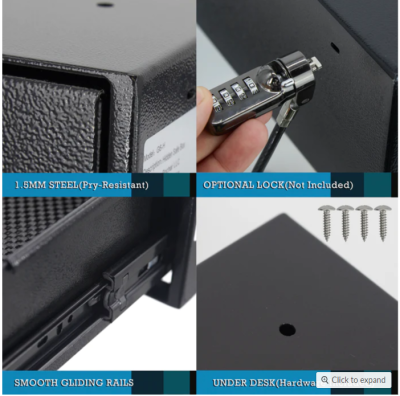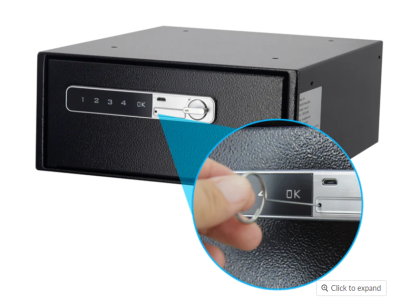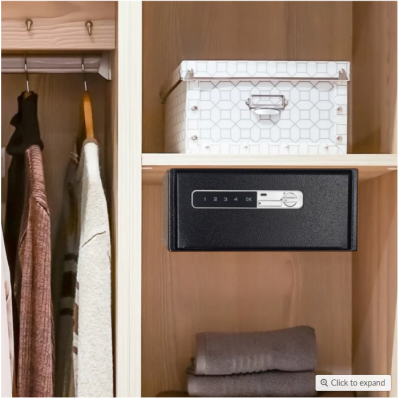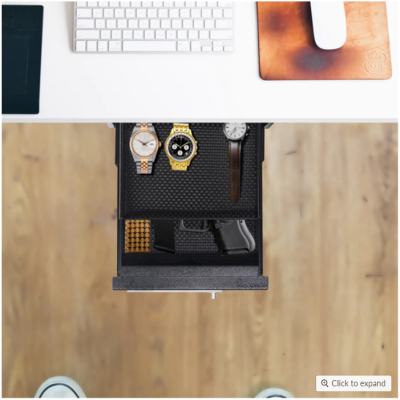 PSSI-G9W - In Wall Gun Safe with Key Lock
SAFE IN WALL: Carefully designed to fit in walls, our steel wall safe can be used as in wall gun safe, residential safes, wall mounted safe, inwall cabinet, or in wall safe for your home and business.
SAFE AND SECURED: This locking in wall safe comes with unique keys that cannot be duplicated. Our in the wall gun safe is made of 1.2mm (18 gauge) thick steel, making it extremely strong, durable, and pry-resistant.
LARGE STORAGE ROOM: This deep wall safe has an exterior of 15.7'' x 4'' x 11'', and a storage space of 15.5'' x 2.75'' x 10.75'', giving it plenty of space to stash cash, money, pistol, ammo, jewelry, and document.
2-TIER COMPARTMENT: Our wall security box comes with a built-in shelf, so you can have two levels of storage in your built in wall safe. If you prefer having a full deep in wall safe, simply remove the shelf by taking off the screws.
HEAVY DUTY STEEL: POCHAR's product line includes charging cart for schools, utility cart for warehouse, drop box for office, and hidden wall safes for home. We specialize in industrial-strength metal that our customers can depend on.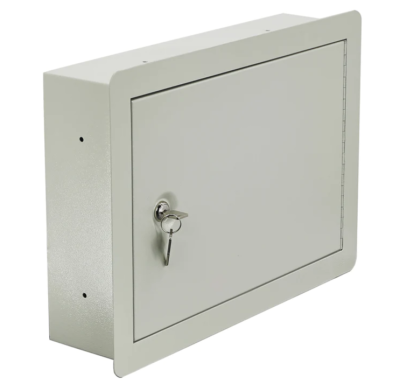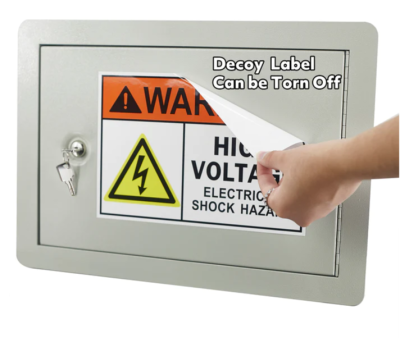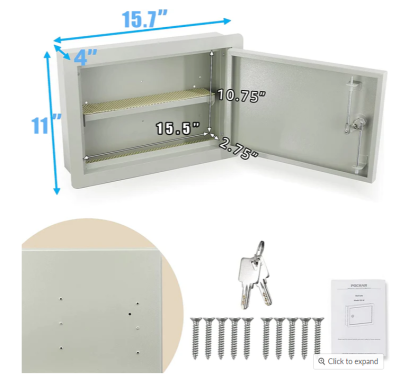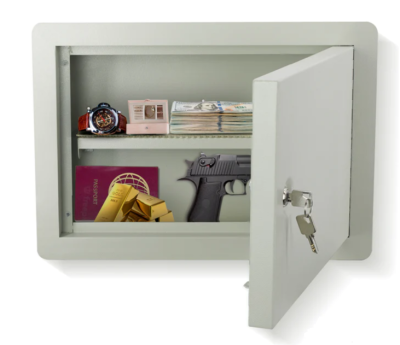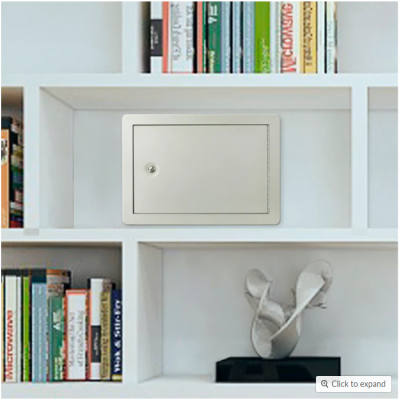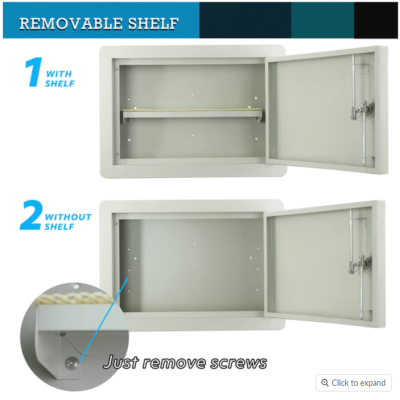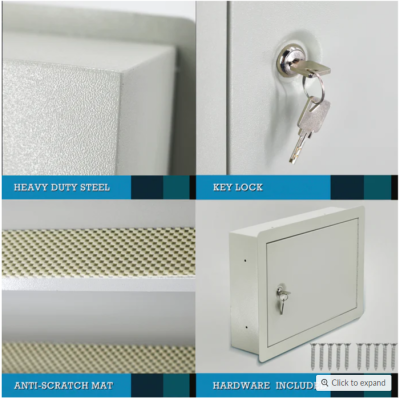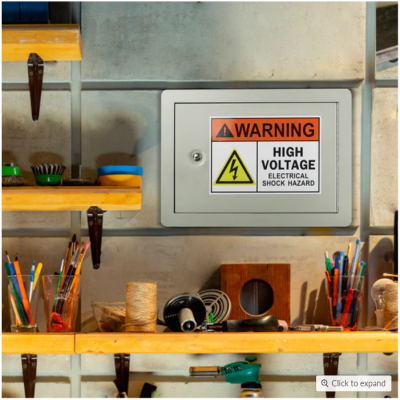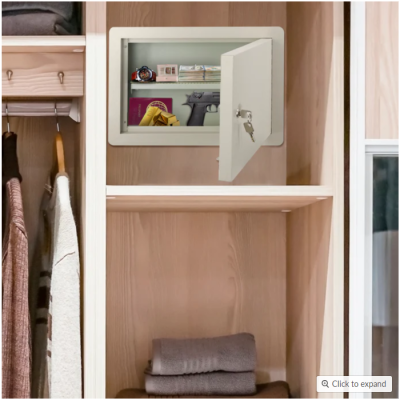 Jeep JK Lock Box Security Box - HighRock 4x4 Locking Under Seat Storage for 2007-2018 Jeep Wrangler JK - Driver Side Underseat Car Storage (Does NOT Fit 2011-2018 Wrangler JK 2-Door Models)
FITS 2007 TO 2018 Wrangler JK: POCHAR's G5-H Jeep JK under seat storage is compatible with 2007-2018 Wrangler JK Unlimited 4-door, and 2007-2010 Wrangler JK 2-door. (Does NOT fit 2011-2018 JK 2-door)
HEAVY DUTY AND DURABLE: Our Jeep under seat storage box is made of 1.2mm (18 gauge) cold rolled steel with a textured black powder coat. This jeep wrangler unlimited lock box is designed to last for years to come.
PICK-RESISTANT LOCK: Our Jeep JK seat storage under seat is designed with a secured and pick-resistant lock, keeping your valuable items safe inside your Jeep vault. Two keys are included with the safe.
NO DRILL AND EASY TO INSTALL: No drilling is needed for this Jeep JK Security box. Simply attach the mounting bracket using the hardware provided, and you can start using this Jeep wrangler locking storage.
IDEAL UNDER SEAT LOCKBOX SIZE: With an exterior dimension of 17'' x 7.5'' x 3.25'', this under car seat storage for Jeep Wrangler will fit just right and will not interfere with the driver's seat adjustment.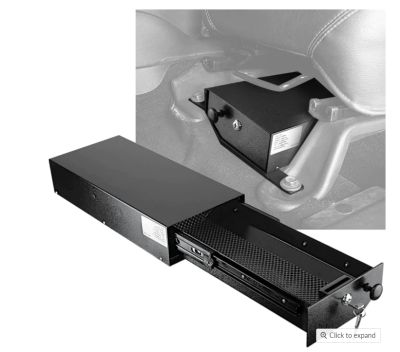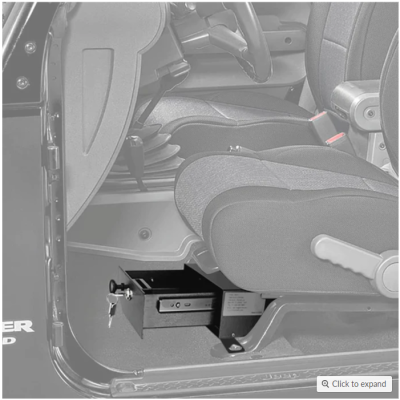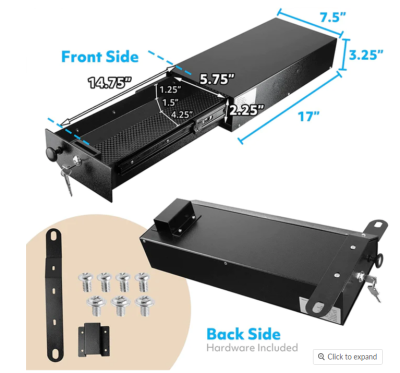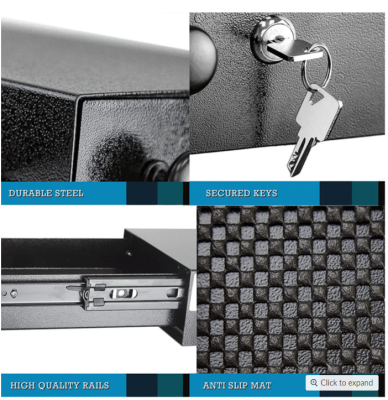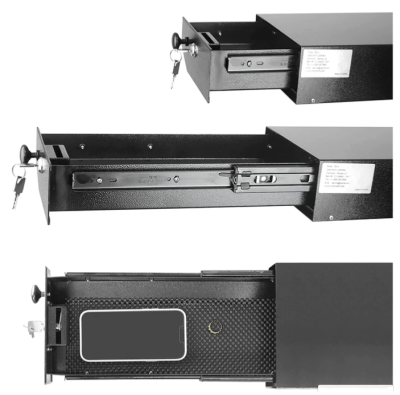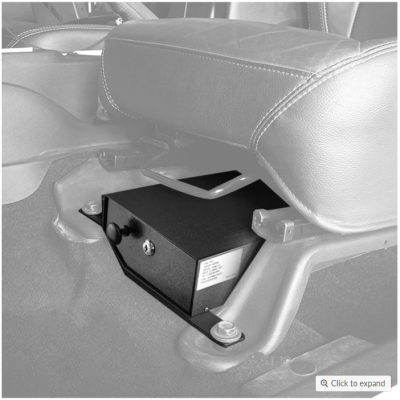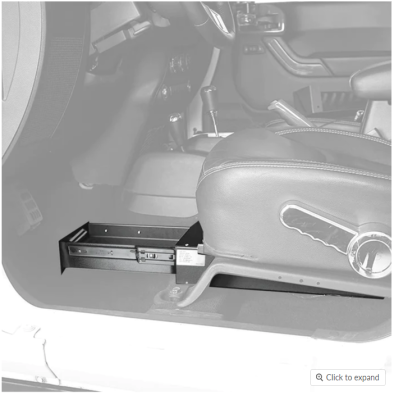 COMPACT GUN SHELF WITH TRAP DOOR, COMPACT GUN STORAGE WITH KEY LOCK, EASY INSTALLATION, SECURE & SAFE HIDDEN CONCEALMENT COMPARTMENT WITH GUN STORAGE BOXS | 22.5''L X 10.25''W X 4''D
𝐒𝐄𝐂𝐔𝐑𝐄 𝐇𝐈𝐃𝐃𝐄𝐍 𝐂𝐎𝐌𝐏𝐀𝐑𝐓𝐌𝐄𝐍𝐓:Hidden compartment Gun Safe with Key Lock and quick accessibility to protect yourself and your family. Equipped with built-in emergency lock out protection, easily customizable foam cutout to fit a variety of guns

𝐁𝐋𝐄𝐍𝐃𝐒 𝐈𝐍𝐓𝐎 𝐀𝐍𝐘 𝐑𝐎𝐎𝐌:Handcrafted wood with the appearance and feel of high-end furniture, fitting in virtually any room whether it be your foyer, living room, home office, bedroom or even bathroom

𝐄𝐀𝐒𝐘 𝐈𝐍𝐒𝐓𝐀𝐋𝐋𝐀𝐓𝐈𝐎𝐍:Can be quickly mounted within 10 minutes of opening on any wall in your home or apartment with no additional supporters or sheetrock cutting needed

𝐓𝐀𝐂𝐓𝐈𝐂𝐀𝐋 𝐓𝐑𝐀𝐏𝐒:Environmentally friendly wood,Key lock, lock and unlock super fast. It can be used as decoration and won't attract others' attention

𝐃𝐈𝐌𝐄𝐍𝐒𝐈𝐎𝐍𝐒:The G30 Shelf are 22.5"L X 10.25"W X4"D with a 19.5" x 8" interior storage space and 0.5" thick adhesive customizable foam cutout to place your guns.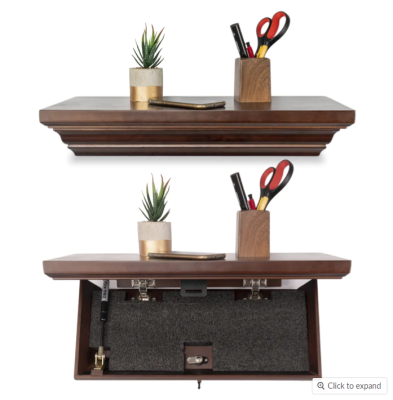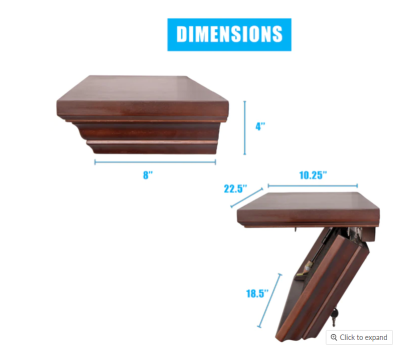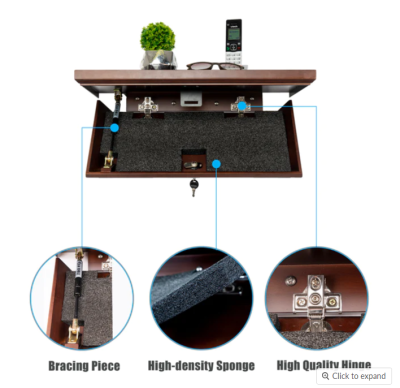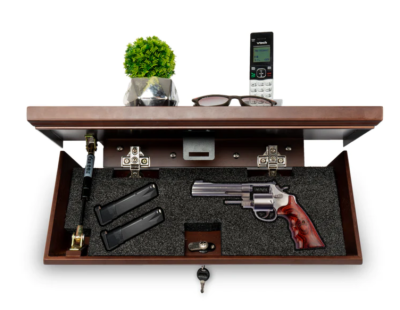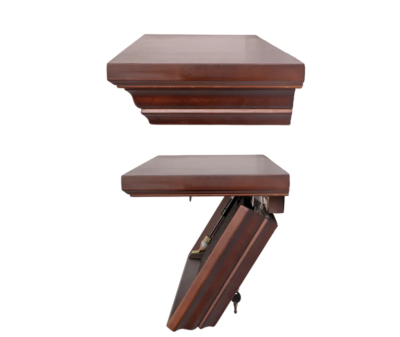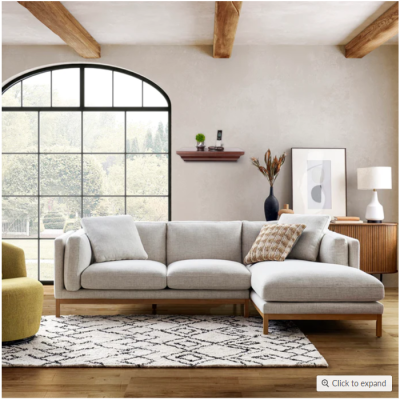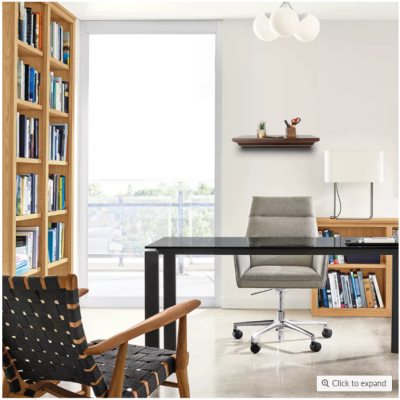 Please CONTACT US for more information.
Plug-in Storage Systems, Inc. (PSSI) designs and produces cabinets of Dock & Lock with government compatible CAC technology to ensure prime security for your mobile devices. Advanced networking systems can update E-Tools as they charge. DoD CAC, PIV, RFID/Prox or our PSSI memory cards can be used with an administrator-programmed pin for added security. Secure, powered and connected storage can be used for laptop computers, electronic devices and other applications. PSSI cabinet solutions integrate device management, security locking and charging functionality in one system.
---